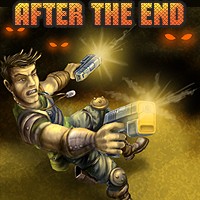 Save the planet from a genetic nightmare!
Cut your way through many interesting locations filled with mutants in this 3rd person 3D-shooter.
Choose from 3 different gameplay modes to discover the source of the evil raging all over the planet!
Fight dreadful creatures with your arsenal of weaponry, everything from shotguns to sonic cannons!
Combine that with your special abilities, and those mutants don't have a chance!
After the end, there's nothing left to lose!
Screenshots




System Requirements
OS: Windows 98, Windows 2000, Windows XP, Windows Me
Memory: 256 MB
DirectX: 8.1 of later
CPU: P2 800
Video: 3D Accelerated 32 MB Video Card
Score: 0.0, votes: 0