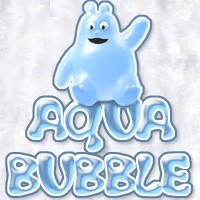 The pressure is on as a churning waterfall of bubbles is falling towards you.
Can you launch bubbles fast enough?
Match 3 like colors or the cascade of bubbles will overtake you!
Featuring a dancing, music playing, aquatic cheerleader, Aqua Bubble is a charming game that is fun for the whole family.
Screenshots




System Requirements
OS: Windows 95, Windows 98, Windows 2000, Windows XP, Windows Me
Score: 9.0, votes: 1