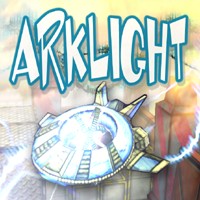 Take control of the X52-ArkLight, a powerful spaceship and your world's last chance of freedom.
Fly through 50 levels, blasting a path through the Krainian Empire's blockades by powering up energy spheres using the left mouse button and controlling and absorbing them using the right mouse button.
ArkLight combines the heart-pounding action of a shooter with the fun of a brick buster like no other game has done before!
Screenshots




System Requirements
OS: Windows 98, Windows 2000, Windows XP
Memory: 64 MB
DirectX: 8.1
CPU: P2 450
Video: 3D video card 32 MB
Score: 0.0, votes: 0