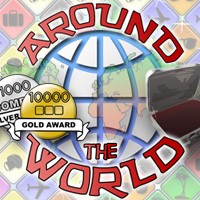 Prepare yourself for a trip Around the World with this inventive block-matching puzzle game!
During your tour, you'll discover the wonders of ten cities by completing the levels on time!
Around the World features 100 levels organized in 20 different layouts with many potent power-ups.
You will gather up to 18 awards by performing matches and combos!
So, pack your bags and let's go!
Screenshots




System Requirements
OS: Windows 95, Windows 98, Windows 2000, Windows XP, Windows Me
Memory: 64 MB
CPU: P2 500
DirectX: 7.0
Score: 0.0, votes: 0