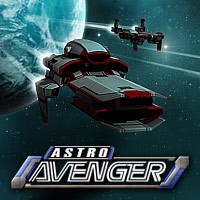 Looking for a space shooter that will surprise you?
AstroAvenger features cool graphics, excellent sound effects and a groovy sound track.
The game employs an advanced upgrade and power-up system that allows you to buy new types of weapons, ammo, armor and batteries as you advance from one level to another.
Fighting takes place in five distinct and expansive galaxies, with over 25 different enemy ships types to combat.
Screenshots



System Requirements
OS: Windows 98, Windows 2000, Windows XP, Windows Me
Memory: 64MB
DirectX: 9.0
Display: Direct3D Compatible 3D Video Card with 32M
CPU: PII 700Mhz
Score: 0.0, votes: 0