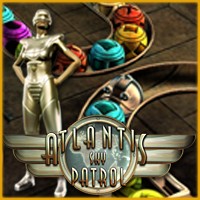 It's your job to take flight and knock out more than 100 doomsday devices that have been planted around the world.
Travel to each destination on the map and eliminate chains of marbles by strategically matching colors in sets of three.
Knock out cleverly placed stationary marbles to block additional chains from entering the track and destroy the device on each level.
Easy to learn, but difficult to master, this unique new twist on the classic marble-popping game is nearly impossible to put down!
Screenshots




System Requirements
OS: Windows 95, Windows 98, Windows 2000, Windows XP, Windows Me
Memory: 128 MB
DirectX: 7.0 or later
CPU: P500
Score: 0.0, votes: 0