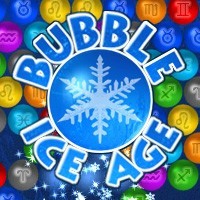 Bubble Ice Age is a snowy puzzle game that will entertain and puzzle your whole family.
Launch bubbles into the playfield until three like bubbles are connected.
They will drop out taking all attached bubbles with them!
As the game goes on, it gets harder to clear the board but it's more rewarding when you do!
Screenshots



System Requirements
OS: Windows 95, Windows 98, Windows 2000, Windows XP, Windows Me
Score: 10.0, votes: 1