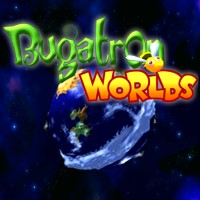 Strange little space bugs are invading your worlds-and it's up to you to stop them!
Bugatron Worlds is fun, fast, and easy to play- with tons of exciting enemies and bosses to battle!
There are 9 trophies to collect as you zap your way through the creepy-crawlies!
The power-ups are plentiful and will never cease to amaze you!
It's a shooter with REAL retro appeal, so what are you waiting for?
Blast those bugs!
Screenshots



System Requirements
OS: Windows 95, Windows 98, Windows 2000, Windows XP, Windows Me
Memory: 128 MB
DirectX: 7.0 or later
CPU: P600
Video: Direct3D compatible video card
Score: 0.0, votes: 0