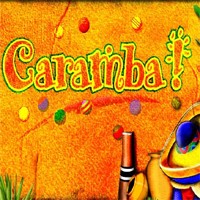 Head south of the border for this unique mix of puzzle and pool!
Play the game in Practice, Adventure, Salsa, and Challenge modes through more than 100 levels.
Shoot your ball from the sidelines and hit two or more balls of the same color to clear the screen.
Hit the chili peppers to earn even more points or extra time!
Whether you're looking for a fiesta or a siesta, this original puzzler will have your whole family shouting "Caramba!
"
Screenshots




System Requirements
OS: Windows 98, Windows 2000, Windows XP, Windows Me
Memory: 32 MB
CPU: P 300
Score: 0.0, votes: 0