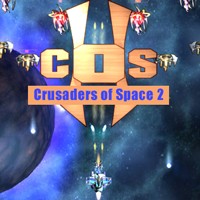 Welcome to an exhilarating shooter that combines classic arcade action with modern innovations!
You're on a mission through 120 levels of intense action as you eliminate alien foes across the galaxy.
Your arsenal includes primary weapons and devastating missile attacks along with weapon boosts that will poison the invaders or freeze them in their tracks.
Between stages, you can purchase various ship enhancements and devise strategies for taking out the game's massive bosses.
Let the fun begin!
Screenshots




System Requirements
OS: Windows 98, Windows 2000, Windows XP, Windows Me
Memory: 64 MB
DirectX: 7.0 or higher
CPU: P300
Score: 0.0, votes: 0