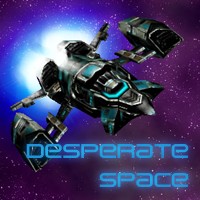 A shooter with mass appeal, Desperate Space is here!
You and your team of computer-controlled allies must rescue helpless civilian ships lost in deep space while fighting off hordes of fierce aliens in the process.
In between missions you can buy new ships and change weapon configurations to help you in your fight.
Earn medals and unlock secret missions along the way.
It's a new breed of shooter that you won't want to miss!
Screenshots



System Requirements
OS: Windows 98, Windows 2000, Windows XP, Windows NT
Memory: 64MB
DirectX: 7.0
Display: 16MB DirectX Graphics Card
CPU: P 400
OSW: Windows ME
Score: 0.0, votes: 0