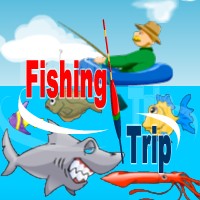 Here fishy, fishy, fishy!
Who's ready to go fishing?
Seasoned pros and fishing newbies alike will delight in this unique gameplay experience.
With 2 different modes of play, the action never stops.
If you are successful, you'll earn game cash to buy and upgrade your gear and, with the increasingly difficult levels, you'll need it!
Think you're up for the challenge?
Then grab your pole and take a Fishing Trip!
Screenshots




System Requirements
OS: Windows 95, Windows 98, Windows 2000, Windows XP, Windows Me
Memory: 64MB
DirectX: 7
Display: 3D Accelerator 8MB
CPU: P3 500Mhz
Score: 0.0, votes: 0