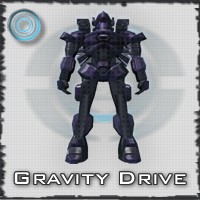 Looking for fast, action-packed destruction?
In Gravity Drive, you become the Test Pilot who unwittingly becomes the hero of a dangerous coup attempt!
Battle through dangerous levels, dodge turret fire, avoid deadly molten steel, and save your country from a diabolical menace deep underground.
With exciting side scrolling shooting action, a wide range of cool weapons, and deadly A.
I.
, Gravity Drive is the showdown of the century!
Screenshots




System Requirements
OS: Windows XP
Memory: 256 MB
Sound: Sound Card
CPU: 1.6 Ghz processor
Video: Geforce 4 or higher or ATI 8500 or higher
Score: 0.0, votes: 0