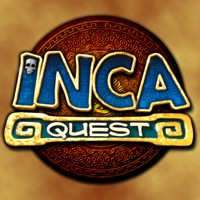 Aim, launch, and match Incan color coins through temples of ancient secrets and untold treasure.
The Professor's color-popping journey will take him through 10 temples of adventure, 80 confounding puzzles, and 8 floors of the Shaman's survival trial.
Will you be the one to guide the Professor and his friends?
Challenges of skill, strategy, and fun are waiting for you.
Live the next generation of puzzle action in Inca Quest!
Screenshots



System Requirements
OS: Windows 98, Windows 2000, Windows XP, Windows Me
Memory: 128 MB
DirectX: 7.0 or higher
CPU: P400
Video: 16MB Video Card
Score: 0.0, votes: 0