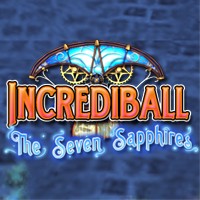 Can you unravel the secret of the Seven Sapphires?
You are in command of a special ship that uses its broad, curving sail to deflect balls made of a strange compound called Israelium, the only thing that can destroy the mysterious constructs that have been appearing around the world.
Travel through 7 stunning locations, breaking apart these constructs and collecting treasures along the way!
Stay focused and alert as you break bricks, wield special weapons, and try to solve the mystery!
Screenshots



System Requirements
OS: Windows 98, Windows 2000, Windows XP, Windows Me
Memory: 128 MB
DirectX: 8.1 or higher
CPU: P 400
Video: 3D video card min. 32MB RAM
Network: Internet Explorer 5.0+
Score: 0.0, votes: 0