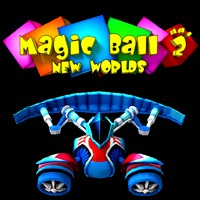 More Magic Mayhem!
The stunning and addictive game play of Magic Ball 2 returns with all new 3D designs for you to smash up brick by brick!
There are tons of new levels along with incredible power-ups and weapons to sweeten the deal!
And, be on the lookout for cute animated characters, too!
Explore all of the brick-busting New Worlds that Magic Ball 2 has to offer today!
Screenshots




System Requirements
OS: Windows 98, Windows 2000, Windows XP, Windows Me
Memory: 64 MB
CPU: P700
Score: 0.0, votes: 0