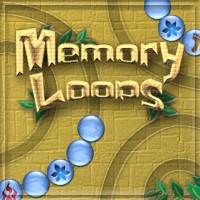 How good is your memory?
You'll soon find out as you play Memory Loops!
Sharpen your memory matching skills through 100 challenging levels with this addictive concentration-style game!
Just when you think you have it mastered, another shape is added!
Enjoy fast-paced action to the end with many fantastic power-ups to help you through.
Screenshots



System Requirements
OS: Windows 98, Windows 2000, Windows XP, Windows Me
Memory: 64 MB
DirectX: 9.0
CPU: P 800
Score: 0.0, votes: 0