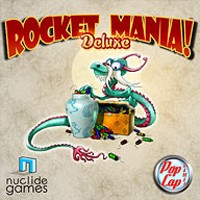 Light up the sky with this stunning pyrotechnic puzzler!
Twist and turn the fuses to link a burning match to one or more rockets, then watch the sparks fly!
Upgrade your rockets for bigger bangs by collecting coins along the way.
But watch out - set off your fireworks by dawn or the show is over.
Three play modes for all skill levels.
How many rockets can you launch at once?
Screenshots




System Requirements
OS: Windows 95, Windows 98, Windows 2000, Windows XP, Windows Me
Memory: 32 MB
DirectX: 7.0
CPU: P 350
Score: 0.0, votes: 0