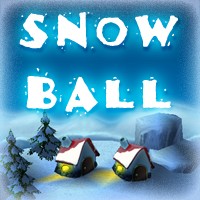 Help Santa get his Christmas gifts back from the evil imps!
The imps are hiding in some of the gift boxes.
Break the boxes with your magic snow ball to find them.
But beware, some imps will try to confuse you by throwing pop-guns.
If you want to get additional power-ups, try knocking off the falling imps with the paddle.
Good luck!
Screenshots




System Requirements
OS: Windows 98, Windows 2000, Windows XP, Windows Me, Windows NT
Display: 3D Video Card
CPU: P266
Score: 0.0, votes: 0