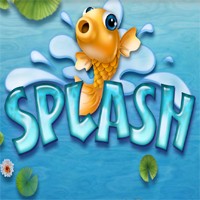 Splash is an action, puzzle and strategy packed game that is both addictive and fun!
Help Squirt, your water shooting super fish, keep those pesky wooden balls out of your serene pond.
With distinctive power-ups and bonus games, this is one game you'll never forget.
Amazing backgrounds and special effects will immerse you in Splash for hours on end!
Screenshots




System Requirements
OS: Windows 98, Windows 2000, Windows XP, Windows Me
Memory: 64MB
CPU: 600Mhz
Score: 0.0, votes: 0