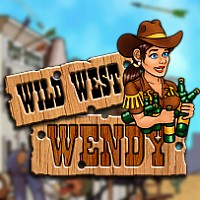 Conquer the Wild West with your saloon franchise!
Serve drinks!
Capture criminals!
Return missing cows!
Live the Wild West through 9 beautiful scenarios, over 35 cartoons, and over a hundred news items from the town's humorous newspaper.
Find out the truth behind some of the weirdest characters ever - is the town's undertaker a vampire?
Did that guy drink invisible ink or is he a ghost?
All the excitement of the Wild West awaits you in this action-packed game for the whole family!
Screenshots




System Requirements
OS: Windows 95, Windows 98, Windows 2000, Windows XP, Windows Me
Memory: 64MB
DirectX: 5.0
CPU: 300Mhz
Score: 0.0, votes: 0