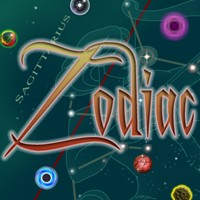 Your tour of the night skies begins with a simple level in which you shoot brightly colored balls at other brightly colored balls to remove them from the screen.
But these balls are different - they hang together in unique and flexible clusters, and are in constant motion, making Zodiac unlike anything you've ever seen before.
Trails of stars provide additional eye candy as you shoot and match your way through 150 spectacular levels, with Novas, Asteroids, Meteors and more to help you in your journey!
Screenshots




System Requirements
OS: Windows 98, Windows 2000, Windows XP, Windows Me, Windows 98SE
Memory: 64 MB
DirectX: 7.0
CPU: P700
Score: 0.0, votes: 0