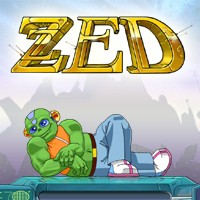 In this wickedly addictive space puzzler-shooter, you have the dubious honor of collecting and destroying space garbage.
All space junk is "color-coded", and in order to destroy it, you have to get 3 or more pieces of garbage of the same color stuck together.
Oh, and by the way, the music is cool and the graphics are excellent.
Zzed is totally captivating, so get to your neighborhood supermarket and pile up your grocery cart.
Already stocked up?
Download Zzed right away!
Screenshots



System Requirements
OS: Windows 98, Windows 2000, Windows XP, Windows Me
Memory: 128MB
DirectX: 8.0
Display: 8MB Video Card
CPU: P400
Score: 0.0, votes: 0